Skip to Content
Build Strength with Martial Arts Classes in Lansdowne, PA
The term "martial arts" refers to a number of traditional and modern combat techniques. The practice of martial arts not only teaches you real-world skills to protect yourself in dangerous situations, but it's also a great fitness tool to get in shape, lose weight, and maintain your health. At Daniel Pope Karate, we offer a number of martial arts classes to get you up, moving, and learning during each and every session. Our instructors motivate you to work hard, learn the proper techniques, and have fun! Choose the right practice for you and enroll in a class today. If you're new to martial arts, no worries. Feel free to call us or stop by with any questions about the specifics of our martial arts classes in Lansdowne, PA.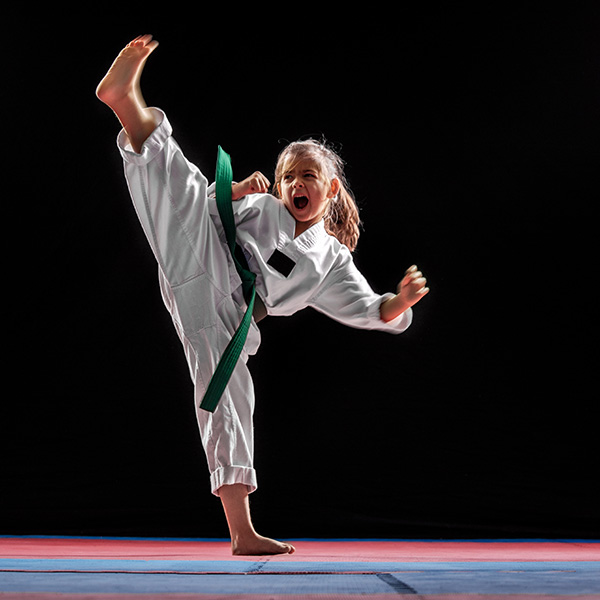 Benefits of Regular Martial Arts Practice
Any sort of physical activity is good for not only the body, but also the mind. Practicing martial arts is no different. It provides a way to stay physically fit, as well as helps to manage stress, improve your mental focus, and be more motivated in all areas of your life. While other exercise programs can become monotonous due to their repetitive nature, martial arts offers an ever-changing variety of classes. Our classes allow you to set goals and measure your progress, so results are obvious. This keeps you motivated to continue on in your journey instead of burning out. Each session gives you the opportunity to improve your balance, flexibility, endurance, technique, strength, and coordination.
Join Us for Martial Arts Classes Today
Get started on your fitness journey today by enrolling in one of our martial arts classes in Lansdowne or Springfield, PA. Whether you are a total beginner or have some previous martial arts training, our instructors are here to help you grow your skills. Our classes are for all ages and all skill levels. Call us today if you have any questions or to enroll in one of our many class options.
Contact Daniel Pope Karate to Start Your Classes Today!