Skip to Content
Daniel Pope's Books:
The Adventures of Dayne Traveler
The Dayne Traveler series of books catalogues Daniel Pope AKA Dayne Traveler's adventures and travel stories into exciting and inspirational books sure to give you a new perspective on life.
To purchase any of the Dayne Traveler books, or a speaking engagement/motivational seminar, contact us at 610-622-6601.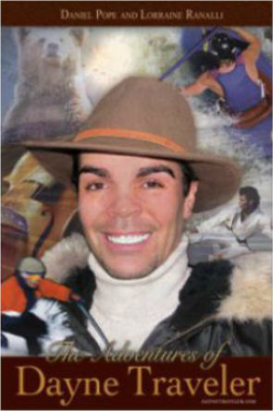 The Adventures of Dayne Traveler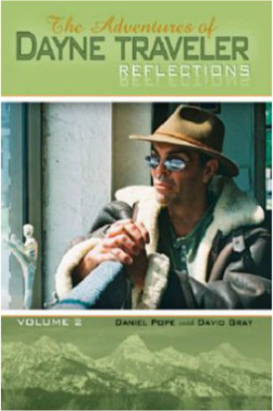 The Adventures of Dayne Traveler: Reflections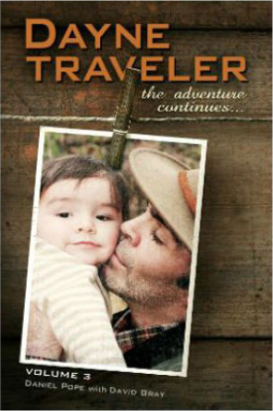 Dayne Traveler: The Adventure Continues...
What People Are Saying About
"The Adventures of Dayne Traveler"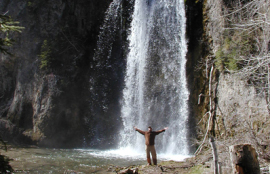 "I love when people attack life as a bold and daring adventure, and this guy makes Tarzan's adventures look tame!"
Pat Croce, Best-Selling Author of I Feel Great and You Will Too! and Lead or Get Off The Pot!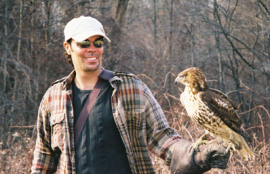 "I once read, 'Life is not measured by the number of breaths we take but by the moments that take our breath away.' This pretty much sums up Dayne's adventures. And his style of story telling makes me feel like I'm right in the thick of the action. I find myself embracing Dayne's determination and positive nature!"
Bob "The Hound" Kelly, Philadelphia Flyers.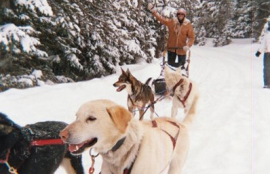 "If you think you can't live an over-the-top lifestyle in Philly, Daniel Pope's alter ego shows that you are wrong."
Stu Bykofsky, Columnist, Philadelphia Daily News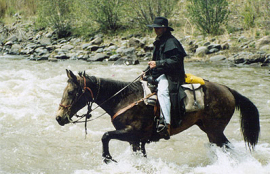 "Dayne Traveler's stories are great reading. Dayne experiences the thrills that most of us only dream about."
Brad Segall, Host, "Philadelphia Agenda" WOGL-FM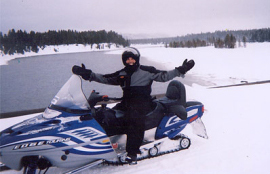 "In life, people can choose to be a fountain or a drain. Dayne Traveler is obviously the Trevi Fountain of our times… giving positive energy and determination to every endeavor or obstacle that comes his way."
John Brazer, Director of Fun & Games, Philadelphia Phillies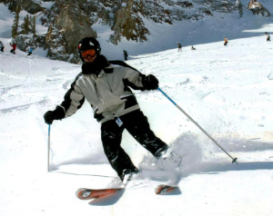 "Like Atomic Ski, Dayne Traveler's adventures are exciting, and we are proud to sponsor him with all of his ski equipment needs."
Proud Sponsor 2005-2007, Matt Miller, Marketing Director, Atomic Ski, www.atomicski.com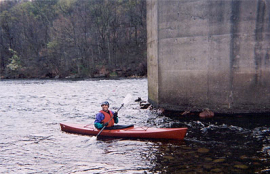 "This is good storytelling! The stories are sheer fun to read, provocative, and thoughtful. Highly recommended for anyone feeling they are in a rut!"
Heidi Rose, Professor, Department of Communications, Villanova University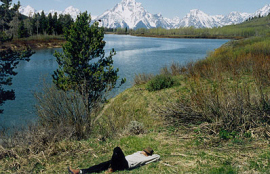 "I think many of us, especially we guys, fantasize about living the daring life that this guy has lived. He is, in a sense, the 'suburban Indiana Jones.' If I don't have the nerve to kayak down wild rapids, visit bears in their winter den, or fly a powered parachute, I'll have to settle for living vicariously through Dayne."
Matthew Pinto, Best Selling Author and President, Ascension Press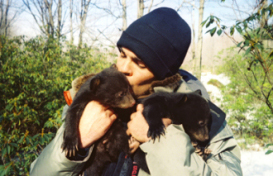 "Dayne Traveler is the Bear Man of the East Coast. I've enjoyed sharing my backyard, Yellowstone Park, with him. I've seen more grizzlies with Dayne than with any other guests I've ever guided."
Bob Richard, Owner/Operator, Grubb Stake Expeditions
Contact Daniel Pope Karate to Start Your Classes Today!